Radio
Buying your first HAM radio
I can't resist the temptation
Forgive me for being so focused on emergency communications and writing about ham radio topics.  However, it's hard to resist the temptation when the entire world is melting down around us. Today, I'd like to take the HAM radio discussion a step further and delve into talking about purchasing your first HAM radio.
When I obtained my HAM operators technician's license, I was eager to get outfitted with my first radio. The trouble was, I didn't know where to begin my search, and I was a little intimidated by (and embarrassed to ask) the mavens in the field.  I hardly knew my radio call sign by heart, let alone the "type of radio I was looking for."
Do what is most logical
So, I did what I felt was the most logical thing to do.  I called a radio retailer. At least their sales people are trained to pretend they're not irritated by dumb questions 🙂
Here's a play-by-play
Step 1: I Googled "Where to buy a new ham radio"
Step 2: I selected hamradio.com which is the website for Ham Radio Outlet
Step 3: I called the phone number listed. Yes, yes, I know. It's a bit archaeic, but highly effective to talk to a real human being rather than chat bots!
Step 4: The person asked me what my call sign was. After a moment of panic, I surprisingly remembered it! (Phew, that was close!)
Step 5: I explained that I was looking for a radio for basic disaster prep/emergency communications. I didn't need to contact the International Space Station. I didn't need to communicate with former Soviet bloc Hams. I just wanted to add a level of "emergency communications" to my preparedness portfolio.
Step 6: Without much fuss, the person enthusiastically recommended I purchase the Yaesu FT 60 handheld radio.  Not only that, but I also purchased a rooftop mount antennae with a cable to connect to handheld radio if ever I wanted to increase reception.
Step 7: When I received my Yaesu FT 60 in the mail, I programmed it and was able to immediately begin communicating with others in nearby communities.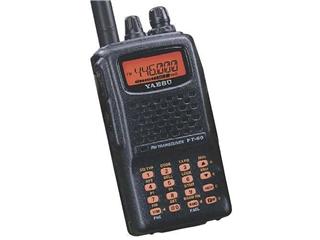 In Conclusion
Buying a HAM radio can be a little intimidating and tricky. My advice is to do what I did and consult with retailers instead of your neighbor HAM whose home looks like a spaceship because it's all decked out with HAM radio equipment. Sometimes simpler is better. Start basic and then build from there.
tksadmin77
August 3rd, 2020
No comments